---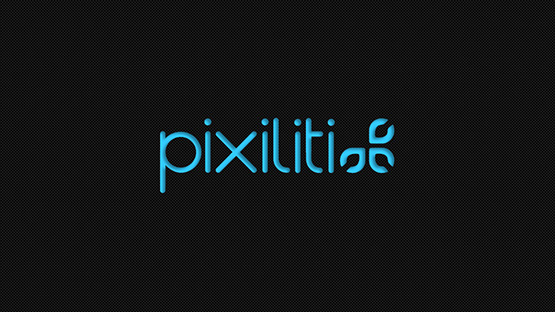 During my studies I found it disappointing that there is no particular community especially for media students and creatives on which one can create a profile and publish their projects that have emerged during the study and spare time. That's why I created as my bachelor thesis an international online community for media students and creative people worldwide.
pixiliti
is the result of my bachelor thesis. The project was created completely by me and covers all areas of idea, research and concept, as well as design and programming. The project is implemented with XHTML, CSS, JS, AJAX, PHP and MySQL and consists of over 30,000 lines of code.
pixiliti - a creative network
pixiliti is a community for all media students and creatives. You can create an account, upload your projects and connect with other creatives. The projects are sorted by popularity and categories. The data will always belong to you and all rights will always stay with you. The projects with the most views and likes are listed on the top. That means you and your projects get lots of attention and you can rise your reputation and become more popular. Here are the key features:
• 100% free
• Present yourself and your projects
• Maximize your reputation
• Do companies pay attention to you
• Try to get to the homepage
• Try to get into the Hall of Fame
• Receive feedback from other users
• Get inspiration from other projects
• Connect you with other users
• Swap out with other users
• Your data belongs to you and ALL rights stay at you!
• You always have the control over you data! you can always delete projects, comments, posts or even your whole user account. If you do so ALL related data will get deleted. There is nothing stored!
www.pixiliti.com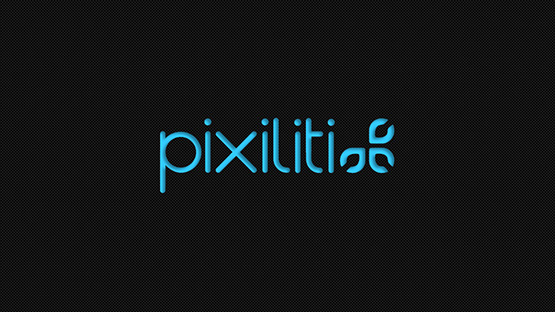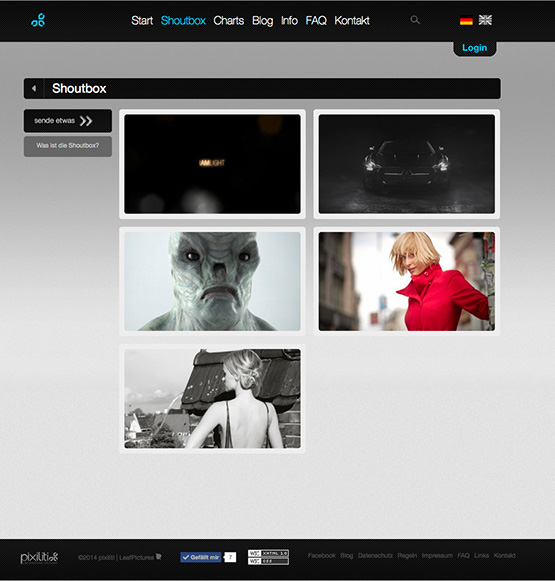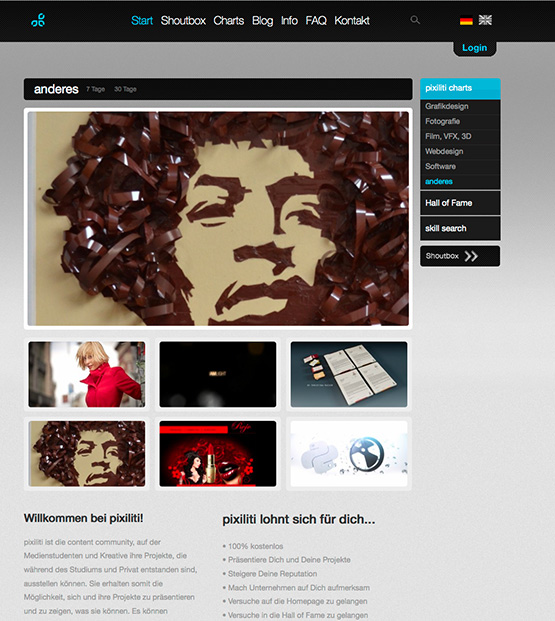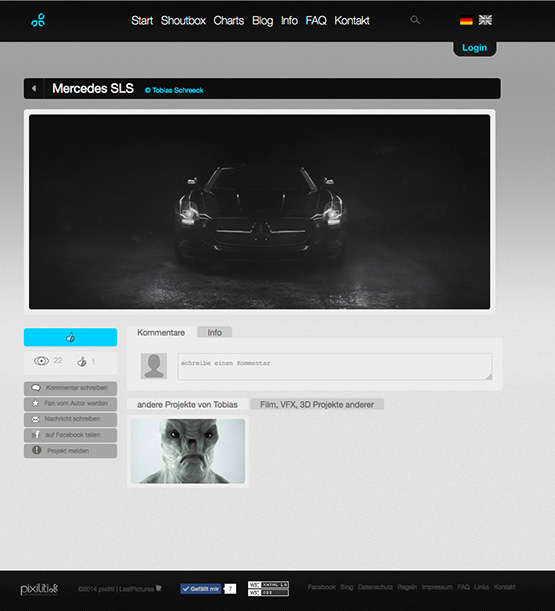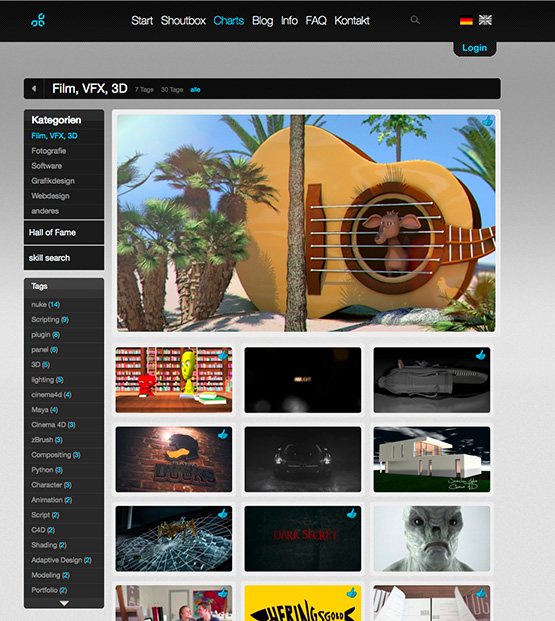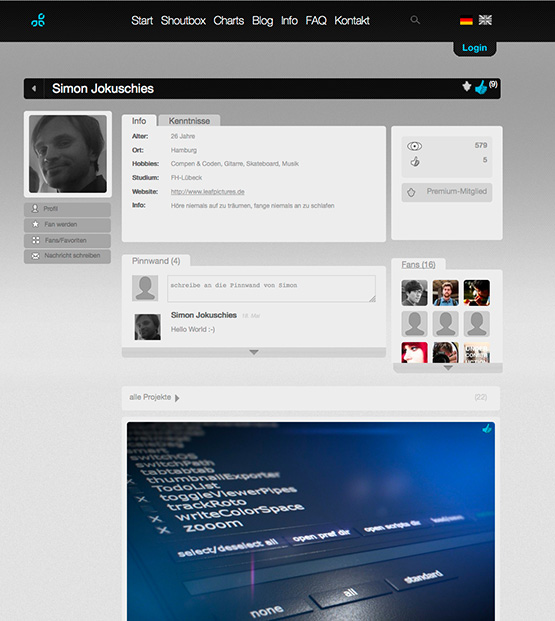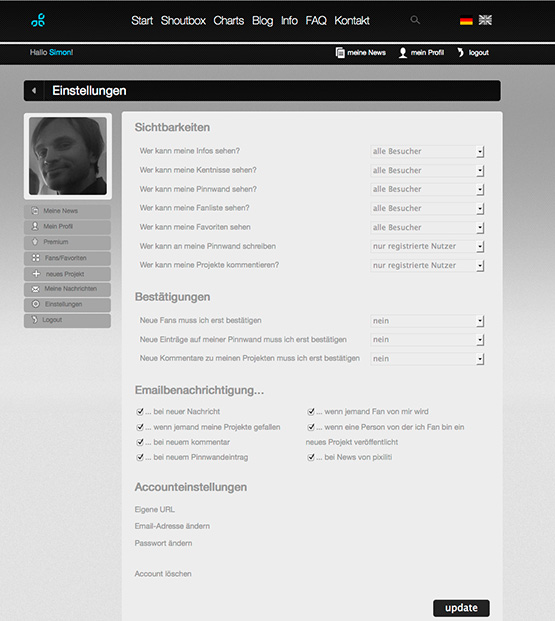 other web projects