---

4271

61

0

29
This script will clean up your node graph and remove all nodes that are not contributing to the final rendering.
How to install the script cleanup

Download the script cleanup and copy the whole scriptCleanup folder into your nuke home directory. in your init.py add this line:

nuke.pluginAddPath("scriptCleanup")

Download
This is old legacy code. Although it works as expected, it doesn't reflect my current experience level and coding style anymore. This code needs to be updated to the latest code format in the future. However, I haven't found the time to do so, yet.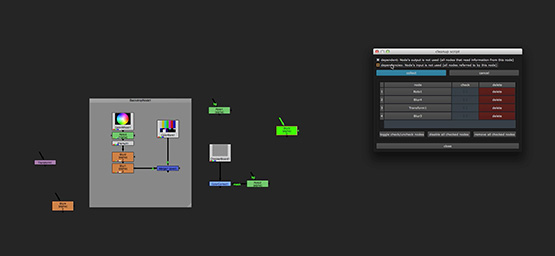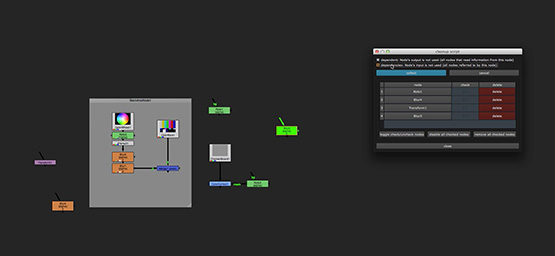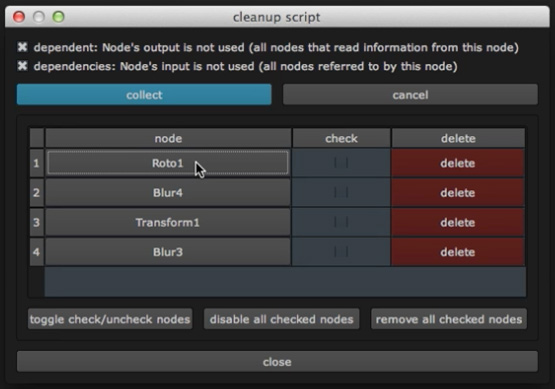 other code projects