---

10652

102

0

903
Breakdown is a nuke panel plugin with which you can create breakdowns of your nuke scripts in just a few seconds. Just add the nodes, that you like to appear as breakdown steps to your breakdown list and click on "make break down". Then all breakdown steps are generated automatically and displayed in a LayerContactSheet. If you decided so, an individual write-node is added to each breakdown step with already set up render path.
How to install breakdown
Download breakdown and copy it into your nuke home directory.
In your init.py add these line:
nuke.pluginAddPath("breakdown")
Download
This is old legacy code. Although it works as expected, it doesn't reflect my current experience level and coding style anymore. This code needs to be updated to the latest code format in the future. However, I haven't found the time to do so, yet.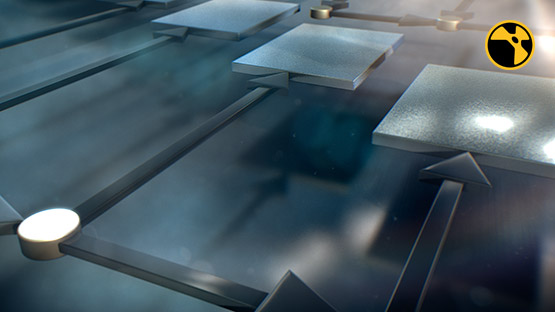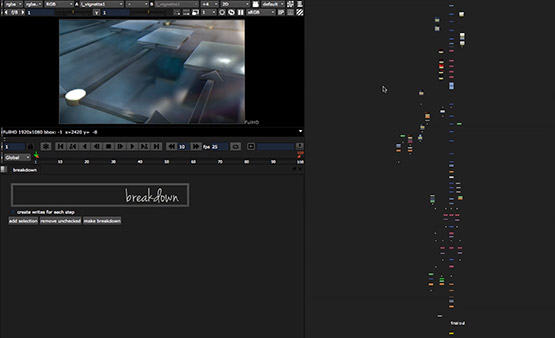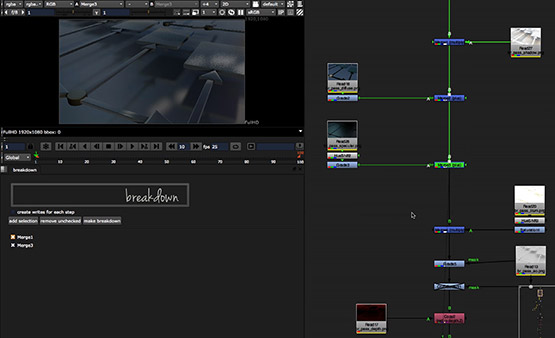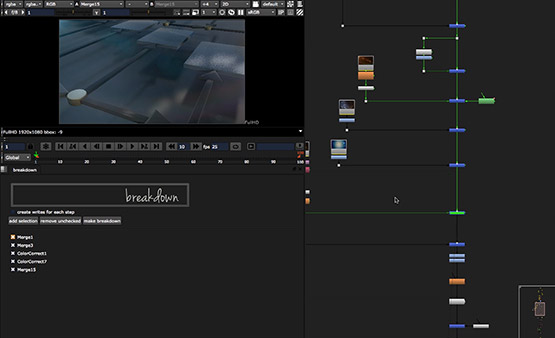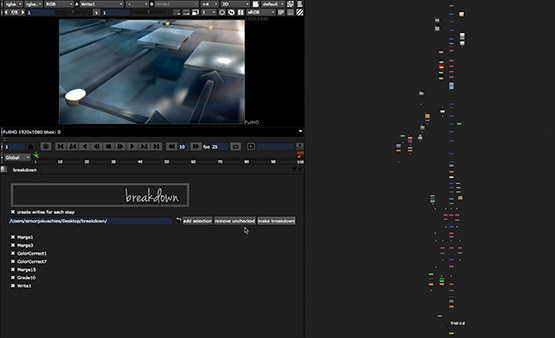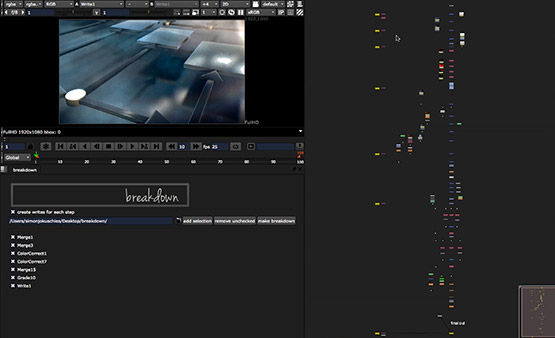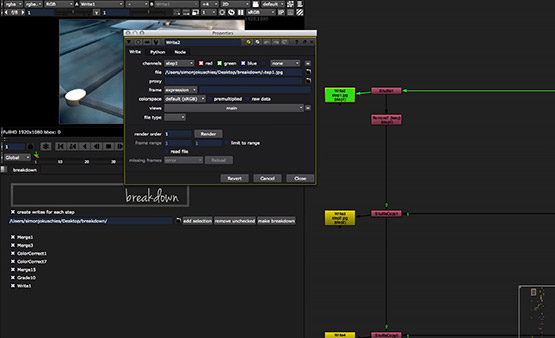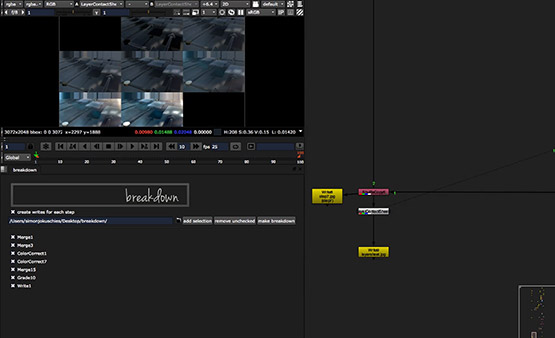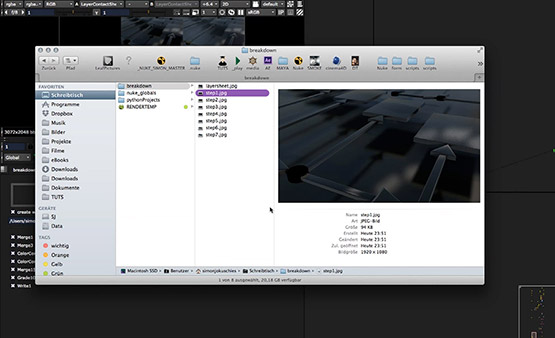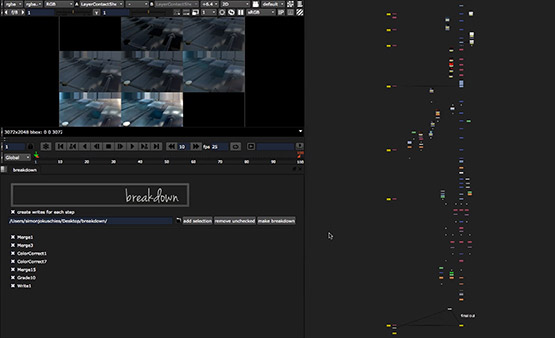 other code projects